With more than ten years of experience, InterLink has implemented hundreds of projects in the field of business processes automation, workflow management, medicine, social and financial services. These are mainly cloud web services and mobile applications. This page can help you become familiar with some of our recently developed applications. At your request, we can also provide you with a list of projects illustrating our development experience in other fields.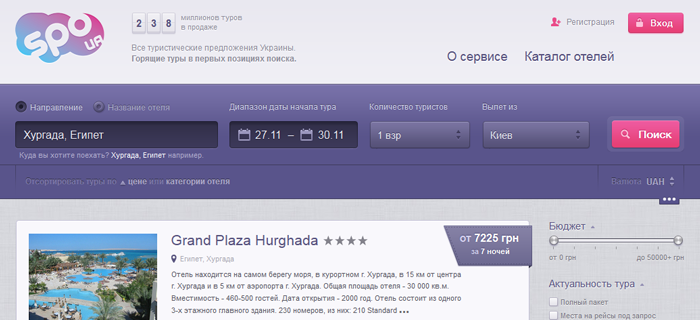 SPO Travel service
Spo.ua is a travel packages aggregator that combines databases of the largest Ukrainian travel agents, providing users with a convenient online faceted search for hundreds of millions of unique travel offers.
InterLink developed its service architecture and participated in all project development stages. The loading system of multimillion travel offers profiling was implemented within the project's framework.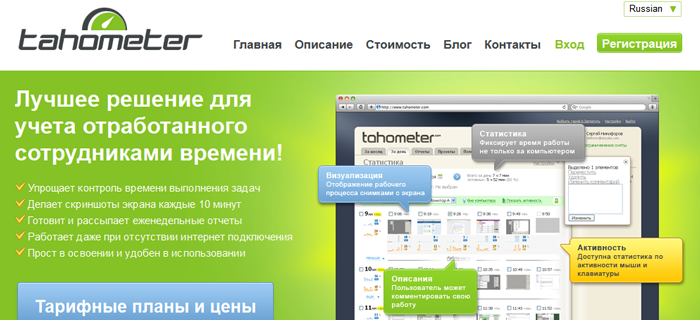 Automated time tracking SaaS
Tahometer simplifies tracking of employees' work time and provides the employer with opportunities of automation. The service includes agent software installed on the employee's computer and a web based interface for generating reports and viewing information on a worked out time. The service works on freemium model and can support work time accounting under OS X, Windows and Linux operating systems.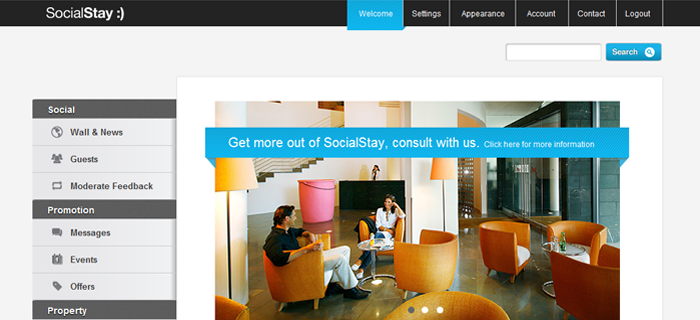 SocialStay, a mobile social service
SocialStay makes staying in a hotel even more pleasant and convenient, giving hotel administration an opportunity to configure and automatically place a branded mobile application in the AppStore and Google Play. With its help, guests can receive information about a hotel or its services, make reservations, interact with hotel administration, order services online, check-in automatically and even communicate with other guests. InterLink developed SocialStay's user interface, mechanisms of the generated application preview at editor forms, user interaction mechanisms in the system, REST API and other functions of the system.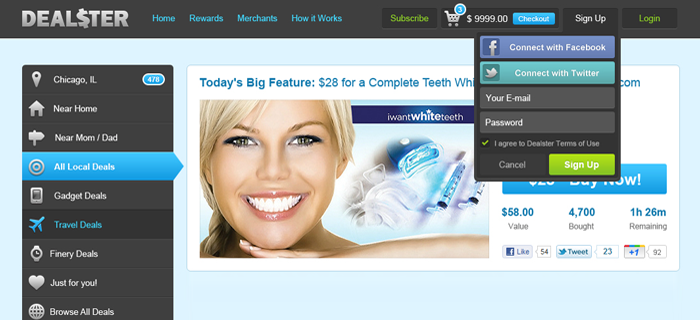 Dealster, a coupon service
Dealster is a popular internet service (now Half Off Depot) which allows users to search, select and buy at an online discount vouchers shop. It uses location-based coordinates to offer the hottest discounts around. Discount vouchers for online purchases are offered to remote users. Interlink developed Dealster's architecture and fulfilled its implementation, did the Half Off Depot service migration to Dealster architecture and at the present time works on joint system functionality. Within the project framework, our company successfully solved problems of the dynamic scalability service.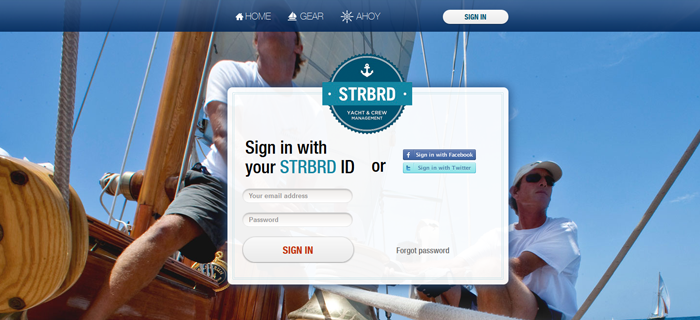 Strbrd, a social network
Strbrd is designed for people who are interested in yachting. We give yachtsmen an opportunity to collaborate and relax. Mobile users are also not left behind, as the mobile application Strbrd (for iOS) is developed for them. InterLink developed Strbrd's user interface and back-end, and carried out integration with third-party social services. It also created the Strbrd mobile application.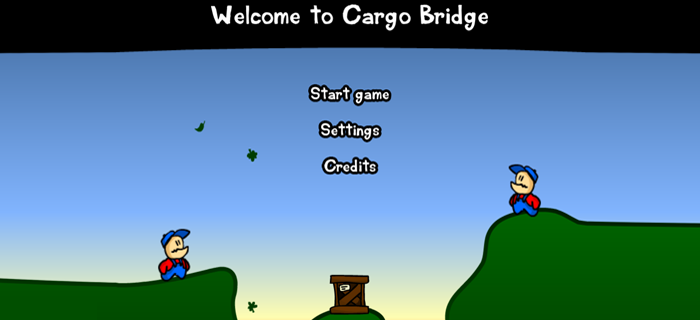 Cargo Bridge, a Bridge Building Game
Cargo Bridge is a great time waster. Using the game construction components, you can build a bridge strong enough to carry workers to the other side of the valley. Just try it and you won't be able to stop playing! InterLink implemented the Flash series porting of games to iOS for iPad and iPhone. During the project's development, we implemented cunnings that allowed us to reduce the application's development time for this service.